After a looooooooooooo… [inhale] oooooooong hiatus, we're pleased to bring back the football recruiting Big Board! We knew it had been a while, but we looked at our archives and dayyyyuuummm. We typically wait for a little while after signing day, as we did this year, to launch the Big Board posts; that keeps them at a much more reasonable level of effort. In the 2019 recruiting cycle, that also meant that by the time we were ready to start up in mid-spring the class was well on its way to being full. That in turn made the Big Board a bit of a pointless exercise, so we tabled it.
All of that makes this the first 18 Stripes Big Board since December 2017. We know you're just as excited as we are, and we appreciate that excitement.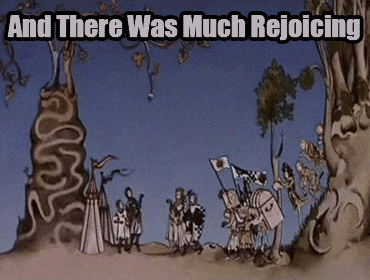 The 18S Readership Parties Away
The Setup
While the 2020 class is smaller now than the 2019 class was in April of last year, there are still a couple of position groups we can cross off and a couple more with very limited options by design. So rather than do our old format of going by position group, we're going to do entire units on a two week rotation. This first post will set up the entire board, then two weeks from now we'll have a defense update, two weeks after that an offense update, etc. We'll get into this more below, but the next couple of months should be fairly eventful; if they go as expected, the board will probably be narrowed further and we'll include the entire thing in each update.
Also, in the past we've given recruitment updates on every target on the board. That's pretty labor intensive and, honestly, a lot of that labor is wasted; plenty of guys who have an Irish offer also have a 0% chance of choosing Notre Dame. We'll include all offered and uncommitted prospects on the board itself, but we'll only update kids who are legitimately considering the Irish to at least some degree. If there's someone you really want to know about anyway just ask, or of course there's always this option.
Quick Note on Metrics
We've used the temperature scale for prospects since way back at the Former Home Which Shall Not Be Named. Those of you who were with us back then probably remember how it works, but if your memory has slipped or you're newer here you go:
Cold – Not happening. Either the kid has eliminated ND or ND has eliminated the kid or both.
Cool – The default state. Hasn't expressed known interest or visited yet, or has visited and wasn't blown away, but hasn't ruled anything out either,
Mild – Has either visited or has expressed strong interest without visiting.
Mild+ – ND holds a slight-to-moderate lead, usually accompanied with a strong visit.
Warm – ND holds a big lead and is unequivocally in the driver's seat.
Hot – Used very rarely, but when it is, the commit watch is on.
The ratings in the second column are taken from the 247 Composite. Here are the rough cutoffs for the rankings cohorts – they move around a couple of points in any given cycle, but this list will always be in the ballpark:
Five-star (top 30/35) – 0.9835
Top 50 – 0.9750
Top 100 – 0.9500
Top 150 – 0.9400
Top 200 – 0.9250
Four-star (top 350/400) – 0.8900
Offense
| Position | 247C Score | First Name | Last Name | Temp |
| --- | --- | --- | --- | --- |
| OG | 0.9596 | Andrew | Raym | Cold |
| OG | 0.9302 | Geirean | Hatchett | Cold |
| OG | 0.9161 | Peter | Skoronski | Mild |
| OG | 0.8950 | Reece | Atteberry | Cool |
| OT | 0.9793 | Tosh | Baker | Warm |
| OT | 0.9689 | Andrew | Gentry | Mild |
| OT | 0.9673 | Chad | Lindberg | Cold |
| OT | 0.9222 | Roger | Rosengarten | Cold |
| OT | 0.9210 | Jake | Wray | Cold |
| OT | 0.9207 | Zak | Zinter | Mild+ |
| OT | 0.8976 | Jimmy | Christ | Mild+ |
| OT | 0.8600 | Jonah | Monheim | Cool |
| RB | 0.9987 | Zachary | Evans | Cold |
| RB | 0.9939 | Kendall | Milton | Cold |
| RB | 0.9858 | Bijan | Robinson | Cold |
| RB | 0.9843 | MarShawn | Lloyd | Cold |
| RB | 0.9839 | Chris | Tyree | Mild |
| RB | 0.9746 | Tank | Bigsby | Cold |
| RB | 0.9615 | Daniyel | Ngata | Cold |
| RB | 0.9473 | Kalel | Mullings | Mild |
| RB | 0.9453 | Seth | McGowan | Cold |
| RB | 0.9384 | Lawrance | Toafili | Cold |
| RB | 0.9307 | Michael | Drennen | Mild |
| RB | 0.9000 | Tirek | Murphy | Mild+ |
| RB | 0.8953 | DeaMonte | Trayanum | Mild |
| RB | 0.8889 | Jutahn | McClain | Cool |
| RB | 0.8789 | Kyle | Edwards | Mild |
| RB | 0.8728 | Cullen | Coleman | Mild |
| RB | 0.8577 | Kobe | Pryor | Cold |
| RB | 0.8516 | Trey | Benson | Cold |
| WR | 0.9978 | Julian | Fleming | Cold |
| WR | 0.9888 | Johnny | Wilson | Cold |
| WR | 0.9818 | Marcus | Rosemy | Cold |
| WR | 0.9757 | Jalen | McMillan | Mild |
| WR | 0.9699 | Gary | Bryant | Cold |
| WR | 0.9585 | AJ | Henning | Mild |
| WR | 0.9556 | Troy | Omeire | Cool |
| WR | 0.9370 | Michael | Redding | Mild |
| WR | 0.9194 | KeAndre | Lambert | Cold |
| WR | 0.9169 | Marvin | Mims | Cold |
| WR | 0.9074 | Daniel | Jackson | Cool |
| WR | 0.9032 | Bryce | Gowdy | Cold |
| WR | 0.9000 | Maliq | Carr | Cold |
| WR | 0.8839 | Elijah | Canion | Cold |
| WR | 0.8728 | Xavier | Watts | Mild |
| WR | 0.8700 | William | Nixon | Cool |
Quarterback
Committed: Drew Pyne, 0.9378
Slots: 1
Tight End
Commited: Michael Mayer, .9547; Kevin Bauman, 0.9487
Slots: 2
Running Back
Commited: None
Slots: 2
Now the fun begins… Notre Dame wants to sign two backs in this class, preferably one speed back and power back. They've received a decent amount of interest from some very good prospects, but one guy at the top of their list likely holds the key to the class. Five-star Chris Tyree, who recorded the fastest 60M in the country this year in the indoor track season, is the jewel of the Irish offensive class. Notre Dame was in great shape after he visited in March, but an excellent official visit to Oklahoma gummed up the works. Temporarily, as it seems; Tyree kept his June OV to Notre Dame scheduled and it looks like the Irish are still in great shape. If Tyree makes it to that visit, and there's every indication he will right now, expect him to be on commit watch.
Michael Drennen and Jutahn McClain also fit the speed back profile, but the staff will wait on Tyree before making a push for either. Drennen showed out at the Cincinnati Opening regional and would be an excellent consolation prize. ND and Ohio State seem to be out front for him at the moment. McClain just tweeted an announcement date of July 4th, which will give the staff a little more than no time for a late push if Tyree doesn't work out. The main competitors for his services are Ohio State, Michigan, Penn State, Kentucky, and Tennessee, although Ohio State looks to be in a very similar situation to Notre Dame's. Both are Ohio kids, so there is a chance that if Ohio State wants them they'll get them.
The power back picture is more muddied, as there's no clear alpha target. Kalel Mullings showed some early interest in Notre Dame, Michigan, and Stanford, but the Massachusettan – he goes to Justin Yoon's high school – has started to drift to Boston College of late. All three bigger programs definitely want him, which makes that shift doubly interesting. He'll take an official visit to Wisconsin in June that could shake things up too.
Tirek Murphy visited Notre Dame in March with his mother, and both were completely blown away by the experience. The Irish likely have him behind some other prospects, though, and that means other programs can catch his interest. Murphy just visited West Virginia and Oregon is in the picture as well after a strong visit for their spring game.
DeaMonte Trayanum, like Drennen, is an Ohio prospect who impressed at the Cincinnati regional. Unlike Drennen, Trayanum impressed at both running back and defensive back, playing like an alpha at both positions. Many had penciled Trayanum into Ohio State's class, but he's intent on taking visits and the more it draws out the less certain Ohio State's putative lead becomes. He just set up an official visit to Arizona State in May and is considering OVs to Florida, Penn State, Wisconsin, and Notre Dame as well; before you get too excited about Ohio State's exclusion, he doesn't want to waste an official on a school down the road. Smart kid.
The staff loves Kyle Edwards, who goes to current Irish wideout Michael Young's high school, but can't pursue him just yet. Watch for developments when coaches go out on the road over the rest of the spring to see if that changes. I get the sense that Edwards, despite his so-so Composite score, ranks very highly on the Irish staff's own board. A running back class of Tyree and Edwards would likely be the best the Irish program has seen in a long time – certainly since Greg Bryant (RIP) and Tarean Folston, and possibly even farther back.
Cullen Coleman is another power back that has kind of hung around on the board. He has visited Alabama, Northwestern, Michigan, Nebraska, and Penn State since February and picked up offers from each, so he's doing something right. He'll take an official visit to Notre Dame for the massive June recruiting weekend, which we'll give some attention separately below.
There's lots of uncertainty around other guys on the board, but if things don't work out with any of the guys above you'll definitely see more activity there.
Wide Receiver
Committed: Jordan Johnson, 0.9808
Slots: 3
Bordeline five-star Jordan Johnson got this group off to a rocking start a few weeks ago. At #34 overall Johnson is the best receiver prospect Notre Dame has landed since Michael Floyd; he's not quite at Floyd's level, but he's not far off either. With him in the fold, the staff can afford to be extremely picky for the remaining two slots; it looks like they realize that too.
Not far behind Johnson is Fresno's own Jalen McMillan at #43 overall. I know, I know, but really, this time it's gonna work! McMillan visited for the Blue-Gold game and intends to come back for the USC game. He's not deciding until after his season so there's a long way to go, but for now at least it does look like Notre Dame is firmly in the race. Washington and Oregon loom large here as well.
We jump all the way down to #76 overall AJ Henning. Notre Dame was in a good position early for the Chicagoland speedster after visits last spring and summer. Since then he has really taken to the process, with visits all over the South and Midwest. A hip injury in his junior season has made come teams cautious, but there's no doubt the Irish staff wants him on board. He has talked about visiting again this summer and is expected to take an official visit in the fall as well. If I had to guess, I think this recruitment will play out like Jerry Tillery's – he's going to use all his official visits to have some fun, and he'll end up in South Bend.
Let's pause for a second. There's a significant probability that Notre Dame's 2020 wide receiver class will include the #34, #43, and #76 overall players. #34 is already in. I'd put #43 at a coin flip right now, but as noted, Notre Dame is definitely in it. I'm probably 70/30 and growing on #76. You wanted to get Michael Floyd and Will Fuller on the field at the same time? This is how you do it, folks. I think I speak for us all when I say: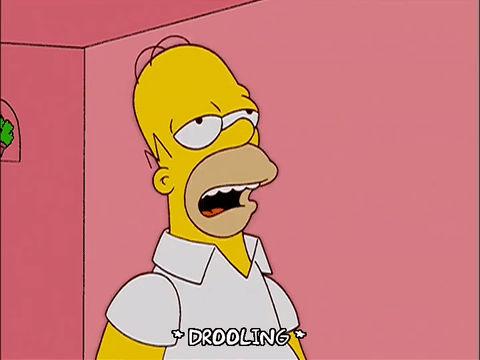 Now… Let me compose myself again… Notre Dame has been on the fringes with Texan Troy Omeire but isn't quite out yet. If he doesn't set up a visit soon though he'll probably slip off the board, though; the pull to stay home will be hard to overcome here. The Irish were in great shape early with IMG's Michael Redding, but he seems to have slowed his recruitment down and it's unclear where things stand now. Florida State and Florida are making a bit more of a push for him now and it might change the picture. Or it might not – stay tuned.
Daniel Jackson, who goes to Jafar Armstrong's high school, was very high on the Irish a year ago, publicly naming Notre Dame his leader. The Irish staff backed off a bit as they felt more confident in other prospects, which has allowed Minnesota and Wisconsin to jump into the picture. My guess is they'll revisit Jackson if things fall apart with Henning. Xavier Watts was in town for the spring game and had a good enough time that he scheduled an official for that big June weekend. He'll be tough to pull out of Nebraska, though; Michigan has also made a move lately.
Texan William Nixon is an interesting case. He's another speed guy who could land at receiver or corner, although he says his preference is receiver. His parents went to Penn State, who is a big player here, and his father coaches at Baylor, who of course is also a big player. He visited Notre Dame in March and has talked about setting a summer official visit date ever since. Duke and Nebraska round out his stated top five; that lead group is all over the map, literally and figuratively. I think he's again a fallback option for other guys, or possibly a swing 4th receiver/DB prospect. Either way, worth watching how this one plays out.
Offensive Line
Commits: None
Slots: 3
The consensus of the cognoscenti is that the Irish want two tackles and one interior prospect in this class. There's not a whole lot of mystery at this point about who's highest on the board, either. Top 50 tackle Tosh Baker has all the makings of an elite blindside protector down the road, and the Irish appear to have a commanding lead in his recruitment. The high-academic prospect loves the entire Notre Dame package and has connected with Jeff Quinn in a big way. Baker's commitment seems a question of when, not if.
Jimmy Christ, appropriately enough, is Notre Dame's bookend target to Baker. Christ visited Oklahoma for their spring game Palm Sunday weekend and had a great time (man, the headlines write themselves), but it wasn't enough to overcome the Irish lead. He's on an official visit to Virginia this weekend, where his brother plays, and that definitely bears watching. Illinois guard Peter Skoronski, whose grandfather Bob starred for the Packers in the Lombardi era, is arguably the staff's premier interior target. The Irish are in good shape there too; he'll be on commit watch when he officials for that big June weekend.
Reece Atteberry and Zak Zinter are the other two interior prospects on the board with real interest in Notre Dame. Both have visited before and both will visit again for the June shindig. I would guess Atteberry is above Zinter for the staff, but however they rank that has the potential to be a very awkward interesting situation. Ohio State is the main competition for Atteberry but it's not clear that they would take him now. Similarly, Zinter just visited Notre Dame and loved it but it's not clear the Irish staff would take his commitment today. As the world turns…
The staff views Andrew Gentry as a 2022 recruit given that he's LDS and will take his mission right after high school. They like him and he likes Notre Dame quite a bit, but I can't see him landing anywhere but BYU. Jonah Monheim is newer to the board, which is a common thread across the country for him; since mid-February, he has picked up offers from Alabama, Washington, Penn State, and Notre Dame. He has expressed interest in Notre Dame but hasn't set up a visit yet. Gentry likely profiles at tackle and Monheim could play anywhere, similar to 2018 signee Jarett Patterson.
Defense
| Position | 247C Score | First Name | Last Name | Temp |
| --- | --- | --- | --- | --- |
| CB | 0.9951 | Kelee | Ringo | Cold |
| CB | 0.9802 | Clark | Phillips | Mild+ |
| CB | 0.9558 | Enzo | Jennings | Cool |
| CB | 0.9174 | Arian | Smith | Cold |
| CB | 0.9108 | Jahari | Rogers | Cool |
| CB | 0.9000 | Ethan | Pouncey | Cool |
| CB | 0.8566 | Landen | Bartleson | Mild+ |
| CB | 0.8399 | Lovie | Jenkins | Cool |
| DT | 0.9407 | Kedrick | Bingley-Jones | Cold |
| DT | 0.9244 | Coziah | Izzard | Cold |
| DT | 0.8919 | Jordan | Butler | Cold |
| ILB | 0.9985 | Justin | Flowe | Cold |
| OLB | 0.9972 | Sav'ell | Smalls | Cold |
| OLB | 0.9946 | Mekhail | Sherman | Cold |
| OLB | 0.9682 | Phillip | Webb | Cold |
| OLB | 0.9438 | Trenton | Simpson | Cold |
| OLB | 0.9198 | Prince | Dorbah | Cold |
| OLB | 0.9151 | Cody | Simon | Mild+ |
| OLB | 0.9123 | Mohamed | Kaba | Cold |
| OLB | 0.9085 | Jaheim | Thomas | Cold |
| OLB | 0.8627 | Mitchell | Melton | Cold |
| S | 0.9655 | Chris | Thompson | Cool |
| S | 0.9622 | Lathan | Ransom | Mild |
| S | 0.9465 | Jordan | Morant | Mild |
| S | 0.9397 | Kristian | Story | Mild |
| S | 0.9354 | Eric | Reed | Cool |
| S | 0.9283 | Myles | Slusher | Cold |
| S | 0.9215 | Makari | Paige | Cold |
| S | 0.9003 | Major | Burns | Cold |
| S | 0.8839 | Mordecai | McDaniel | Cold |
| S | 0.8678 | Elijah | Gaines | Cold |
| S | 0.8667 | Christian | Gonzalez | Cold |
| SDE | 0.9779 | Darrion | Henry | Cold |
| SDE | 0.9649 | Jay | Hardy | Cold |
| SDE | 0.9465 | Jacolbe | Cowan | Cold |
| SDE | 0.9450 | Rylie | Mills | Warm |
| SDE | 0.9393 | Tyler | Baron | Cold |
| SDE | 0.9330 | Myles | Murphy | Cold |
| SDE | 0.9272 | Braiden | McGregor | Mild+ |
| SDE | 0.9242 | Alfred | Collins | Cold |
| SDE | 0.9154 | Xavier | Carlton | Cold |
| SDE | 0.8688 | Deontae | Craig | Mild |
| WDE | 0.9964 | Arik | Gilbert | Cold |
| WDE | 0.9586 | Noah | Sewell | Cold |
| WDE | 0.9490 | Chantz | Williams | Cold |
| WDE | 0.9406 | Fadil | Diggs | Cold |
| WDE | 0.9177 | DJ | Rogers | Cold |
| WDE | 0.9158 | Antwuan | Powell | Mild |
| WDE | 0.8890 | Eric | Shaw | Cold |
| WDE | 0.8800 | Ben | Yurosek | Mild |
| WDE | 0.8739 | Cam | Large | Mild |
| WDE | 0.8628 | Jalen | Logan-Redding | Cold |
| WDE | 0.8466 | Jared | Ivey | Cool |
Defensive Line
Commits: Jordan Botelho, 0.9478; Aidan Keanaaina, 0.8972; Alexander Ehrensberger, 0.7999
Slots: 5
Jordan Botelho, ranked #105 overall in the 247 Composite, recently became Brian Kelly's highest highest-ranked WDE commit ever at Notre Dame and his highest-ranked DE since signing #9 Aaron Lynch and #31 Stephon Tuitt in the 2011 class. Botelho is ranked #35 overall by 247, so that Composite ranking could end up a lot closer to Tuitt than it is now. Other schools won't stop fighting for him, but if Mike Elston and Brian Polian can fend them off this will be an enormous win. Aidan Keanaaina is an absolute fireplug of a nose tackle, with one of the stronger lower halves I can remember seeing on a recruit. Alex Ehrensberger is a developmental SDE prospect who hails from Germany; he's very raw, but his combination of a 6'7″ frame and freakish athleticism makes him worth a shot.
The Irish are very clearly chasing one more end and one more tackle to round out the class. At tackle, Rylie Mills is the perfect 3-tech profile. The Lake Forest product (yes, that's Tommy Rees's alma mater) is also considering Wisconsin; while they're a real threat, it feels like Notre Dame has a very strong lead here and will be able to close it out in the coming months. At end, the staff is battling tooth and nail with Michigan for Braiden McGregor. McGregor lives a little over an hour east of Ann Arbor and has visited many times, which has Wolverine fans soiling their khakis as they pencil him into their class. On the flip side, he hasn't committed yet even with all those visits – we've seen both sides of that story before.
McGregor has visited Notre Dame several times too and has connected really well with Elston, Keanaaina, and Mills. If you're looking for some Kool-Aid, IrishSportsDaily's Matt Freeman tweeted McGregor's stated intent for his upcoming visit to Michigan:
"When I went to Notre Dame, I meshed with every guy I met. I want to see if there is a difference."
Unlike Michigan, that doesn't suck.
The pursuit status of several other DE targets likely rests on McGregor's decision. In-state SDE prospect Deontae Craig has visited several times and definitely likes Notre Dame, but I don't think he's a take right now. The staff continues to recruit Antwuan Powell, Ben Yurosek, and Cam Large at WDE, but again, I don't think they'll push hard until they know what's going on with McGregor. Yurosek and Large, who both play tight end and defensive end now, also have to make a decision about which side of the ball they want to be on in college. Georgian Jared Ivey was just offered a couple of weeks ago, so it's very early yet with him. As with Jordan Johnson in the receiver group, the commitment of Botelho allows the Irish staff to take their time here.
Linebackers
Commits: None
Slots: 0-1
Yes, it's possible Notre Dame could skip the entire second level this year. With nine athletic linebackers on campus who have multiple years of eligibility remaining, the position is a luxury in this cycle. In fact, there's really only one guy legitimately on the board: Cody Simon, the younger brother of current Irish linebacker Shayne Simon. Cody just visited for the spring game and had, of course, positive reviews; he's going through the process, but it would be a shocker if he ended up anywhere but Notre Dame. Aside from Simon the Younger, the staff isn't pursuing anyone right now as a linebacker. They've made some overtures to Phillip Webb recently, but that's as a drop end prospect and until he reciprocates interest I wouldn't waste too much time on that anyway.
Cornerbacks
Commits: None
Slots: 2-3
The story here is borderline five-star California prospect Clark Phillips, who recently named Notre Dame and Ohio State as his co-leaders. Phillips has an excellent connection with Toddy Lyght and had an eye-opening visit a few weeks ago. He's sort of a rich man's Shaun Crawford – he's a bit bigger than Crawford, he has elite athleticism, and he has the same bulldog mentality that Crawford does. There's a loooooooooong way to go, of course, but there's very real cause for optimism that the Irish will sign their highest-ranked corner since… uh… [checks notes] ever. Whoa. (Our highest in the internet era to date was He Who Could Not Turn Around, who was the #44 overall prospect.)
Jahari Rogers and Ethan Pouncey are both recent offers. The Irish will have to make up some ground with Rogers, who is relatively deep into the process with a likely top group of Texas, Florida, and Arkansas. Look to see if he sets a visit soon. Pouncey is indeed the younger brother of former Irish commit Jordan Pouncey, which makes this offer interesting for all kinds of reasons. Over the last couple of months he has visited Texas, where Jordan ended up, Auburn, Florida, and Georgia. Like Rogers, we'll see if the Irish can get any traction here.
Enzo Jennings is probably more of a safety prospect, but regardless, he's hanging on to the board by his fingernails. He had some early interest in Notre Dame but it seems to have faded more recently, perhaps mutually. The Irish are in a good position with Landen Bartleson, who is a plus-athleticism sleeper, but might try to hold off on a decision there to see if they can get a bigger fish. They're in even better position with Lovie Jenkins, who will visit for the big weekend in June with seemingly the entire rest of the recruiting world. Jenkins might also be a safety target, with Terry Joseph as his primary recruiter, but I suspect with his 10.87 100M speed that he's a flex DB candidate.
Safety
Commits: None
Slots: 2
#61 overall Chris Thompson is slated to take an official visit to that June 21-23 recruiting weekend. The Texan seems overwhelmingly likely to stay south, but hey, can't win if you don't play. The Irish are in substantially better shape with #67 overall Lathan Ransom, who visited Notre Dame back in March and loved it. Competition for Ransom is fierce, as you might imagine, with Ohio State looming large. The staff will have to go toe-to-toe with an old nemesis here. Jordan Morant just visited Notre Dame as well and it looks like the Irish will stay firmly in this race. Michigan probably has an early lead, as his coach's brother is on staff there, but it's wider open than their fans would have you believe (shockingly). Penn State and Ohio State are also in his top group.
Kristian Story scheduled an official visit to Notre Dame for, yes, that big June weekend. We'll see if the Irish staff can pull the Alabaman out from under Nick Saban's nose, but like with Thompson, gotta at least be on the field and they've accomplished that. In fact Alabama's 247 mod, in a free update, said that Notre Dame "may have established themselves as the Tide's top competition in the race for Story's signature." I'll take that. I'm not quite sure what's going on with Eric Reed; every time I think he's out of the picture, something indicates that he isn't quite yet. The staff will stay on the Louisianan, no doubt, especially since he's another guy who could play safety or corner, adding critical flexibility to the class.
That June Recruiting Weekend
I lost track of how many times I mentioned it above. I'm fibbing, of course; I noted eight prospects above who are visiting that weekend, headlined by Chris Tyree. There are at least two or three other significant 2020 recruits coming in as well – not everything is confirmed yet – and I'm sure we'll hear about more, in addition to 2021 and 2022 prospects, as we get closer. The Irish staff has clearly planned it as a massive recruiting event; I suspect that they feel really good about their chances with a bunch of these guys and want to get them around each other to reinforce chemistry and push a bunch over the finish line. We'll have a visitor post for that weekend, of course, so stay tuned for that.