There had been rumors floating around in the past several weeks regarding the future of Ohio State head coach Urban Meyer. This week, those rumors came to the surface as the news broke Meyer will be retiring following the conclusion of the Buckeyes' Rose Bowl matchup with Washington.
Here are 5 thoughts on the biggest news in college football right now.
Urban was a Legend
Somehow, Meyer developed a way of performing at an insanely high level without making it seem like he was still maintaining such a legendary amount of winning. I wonder if we could chalk this up to the Big Ten stink covering him in recent years and the fact that Nick Saban has been ascending to the heavens as this century's top college football coach. An unpleasant review of Meyer in the beginning of this decade could claim he basically ran away from the impending death machine that has become Alabama football.
Nevertheless, Meyer leaves behind a resume that in totality few will ever equal.
*Took over a 2-win Bowling Green program and won 17 games in 2 seasons.
*Took over a 5-win Utah program and won 22 games in 2 seasons, the latter an undefeated campaign.
*Took over a Florida program spinning its wheels, proceeded to win 65 games in 6 seasons, 3 SEC titles, 2 National Championships, and lost only 3 games out of conference at a time when the SEC was maybe the toughest league in modern history.
*Seamlessly took over an Ohio State program in the middle of probation, went undefeated in his first season, and while he didn't get credit for the games to begin this season during his suspension, presided over a program that won at least 11 games in each of his 7 seasons.
*An 11-3 record in bowl games which is likely to be 12-3 after this upcoming Rose Bowl, all the more astonishing given he's participating in his 11th major bowl game in a few weeks.
A question that needs to be asked is whether Urban Meyer truly was a legend or if we can say he still is a legend. Is this really the end?
Dynamics Change in Big Ten
Not that long ago critics were hailing the Big Ten as the hottest new conference full of some of the country's best coaches. Now, the league hasn't gained entrance into the playoff for the 3rd consecutive season and perhaps the best coach to ever work in the conference is hanging it up at an early age.
If you're Jim Delany this isn't a great situation.
The immediate winner in all of this appears to be Jim Harbaugh and Michigan although this would ignore the fact that there's still no guarantee the Wolverines will climb to the top of the league after the embarrassment of 62-39 and plenty of question marks for UM in 2019 which will include breaking in a new quarterback and missing several key defensive pieces. Ohio State's dominance in the rivalry runs deep and wide.
Losing Urban Meyer completely changes the way the Big Ten is now perceived at a time when Paul Chryst is showing shades of his Pitt coaching tenure and Penn State will be losing quarterback Trace McSorley. For good or bad, you could pencil in Ohio State in the playoff race every single season and now that's much more in doubt.
Ryan Day, Weird Hire
What if 6 months ago I told you Ryan Day would be the head coach at Ohio State shortly after the upcoming Thanksgiving holiday? Back then, I'd guess 99% of the college football world had never heard of Day and now it's like the Buckeyes have handed over the keys to a homeless man's Tom Herman in terms of a coaching resume.
Granted, Ohio State was put in a completely bizarre situation this season and you could forgive their leadership for not wanting to splash $5 million or so to completely overhaul the coaching staff. They also may have wished to take a pass and find something better in the market in another year or two. That's fine.
Day looks like a conniving second-shift supervisor at Staples.
This is still bizarre. Meyer has heaped enormous amounts of praise upon Day and even called him the best OC he's ever worked with. He's a disciple of Chip Kelly from his New Hampshire days, but unlike Kelly, prefers a pass-first offense which has seen Buckeyes quarterback Dwayne Haskins throw the ball nearly 500 times this year. That could be fun next year if Haskins comes back (or with the highly-touted but diminutive Tate Martell) but it's still a big change from Meyer's traditional power spread.
Ohio State really hasn't hired a coach who went on to fall flat on his face (we're not counting Luke Fickell's lone season) at any point in many, many decades. You could buy in to Day being an offensive genius who will thrive at Ohio State or maybe be extremely skeptical that the best school in terms of winning percentage since the 20th Century began just hired someone with zero head coaching experience. The Buckeyes have long been living a charmed life and maybe this is another extension of that success.
Urban is Coming Back
When Meyer announced his retirement Tuesday I sat down at home after work and witnessed 15 minutes of coverage on ESPN with everyone in Columbus repeating the same line over and over: Urban is for sure done coaching. Just complete adamant pronouncements that this is completely over as if reading off a script provided by Meyer with a wink in his eye.
Not buying it.
Go back and re-read some of the articles about Meyer immediately following his departure from Florida. The emotion and fear regarding Meyer's health issues looks quite silly in hindsight. Now, that's not to say Meyer doesn't have some health issues or that many back at the end of his Florida days didn't immediately recognize he'd return to the game soon, but we shouldn't fall for this a second time.
Urban Meyer has had exactly 2 seasons in which the drama off the field overwhelmed anything that was happening on the field. These 2 seasons just happen to coincide with Meyer's health issues acting up.
He won't turn 55 until next July and it's going to be a long 8 months before we get to that point where Meyer won't be prepping for another season. He can miss one football season and sit out the next 20 months sitting at home doing not-football things. If you're like me and believe his health issues have been greatly exaggerated to provide cover during stickier times, well, he'll be back.
Notre Dame Won't be a Home
Kirk Herbstreit–who's morphed from calm, objective commentator to hair-puller extraordinaire in a matter of months–was someone who commented on Tuesday that Urban was done and made a special point to bring up that Notre Dame wasn't Meyer's dream, it was never Meyer's dream job, and he's done coaching because Ohio State was and always will be his dream job.
Like, whoa dude chill out. It's not 2005 anymore a lot of stuff has transpired in the eyes of Notre Dame fans and university leaders.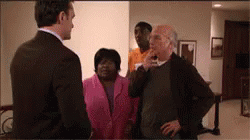 When there's too many arrests & covering up a serial abuser.
Maybe it will be a while until Meyer does come back, but that's just the point. He could take 3 football seasons off and still be plenty young for another run with another program. Which program that will be depends on how long his absence from the game remains.
Curiously, Meyer's tenure with Ohio State seemed to fly by while his residency at Florida seemed far longer to me overall. It doesn't seem right to me that he stayed in Gainesville only 6 seasons versus completing 7 seasons in Columbus. The Gators probably wish they could've squeezed more juice out of that Meyer orange before he departed.
In the video embedded above it's mentioned that Jeremy Foley, who was AD during Meyer's time with Florida, believes Urban will coach again. He was front and center for the first "retirement" only to see Meyer strutting back in to the game at Ohio State a year later. We should expect it to happen again, just not at Notre Dame.