It wasn't Syracuse's day, that's for sure. After the Orange's 9th play from scrimmage they lost quarterback Eric Dungey to a mysterious back issue after just crossing mid-field and trying to climb back from an early 10-0 deficit. Although considered the better passer, Syracuse's backup quarterback did not fare well and was harassed for the remainder of the game. Notre Dame's offense had its moments but never really found its stride. That inconsistency wouldn't matter as the Irish cruised to a 36-3 victory in the Shamrock Series.
Let's review the 11th win of 2018.
Stats Package
| STAT | IRISH | CUSE |
| --- | --- | --- |
| Score | 36 | 3 |
| Yards | 463 | 234 |
| Passing | 292 | 115 |
| Rushing | 171 | 119 |
| 1st Downs | 23 | 16 |
| 3rd/4th Conversions | 7/17 | 6/18 |
| Yards Per Play | 6.3 | 3.2 |
| Turnovers | 2 | 2 |
PASSING OFFENSE
What would you do as defensive coordinator against Notre Dame? I'd play tight coverage and flood passing lanes with 7 or 8 players. For whatever reason (are opponents seduced by Dexter Williams' long touchdowns runs?) another defense decided it had to shut down Notre Dame's run game as its primary concern. Yet again, Ian Book carved up the secondary in response.
In his first start since missing the last game with injury, Book was strong at times but plenty rusty for his lofty standards. I thought there was a lack of sharpness that is usually present and it resulted in (gasp!) 14 incompletions. Book's previous game-high for incompletions was 12 in his last outing versus Northwestern.
May I suggest the offense is throwing the ball a bit too much? I know Syracuse was asking for it at times but the offense is officially passing to open up the run on the whole with Book at quarterback. For example, Notre Dame passed on 22 of its first 34 plays from scrimmage against Syracuse. Book had 37 passing attempts without throwing a ball in the 3rd quarter!
RUSHING OFFENSE
Syracuse's offense wasn't doing much in this game and yet they were out-rushing Notre Dame for most of the afternoon. It wasn't a great performance for the Irish following last week's dominance over Florida State.
The touchdown runs from Dexter (32 yards) and Armstrong (9 yards) in addition to Wimbush's late 35-yard scamper ultimately colored this performance in the stat book by the final whistle but it was a humbling afternoon for the most part. Outside of the 2 long runs above, the Irish ran for 110 yards on 30 carries.
Irish Running Success
Williams – 6 of 13 (46.1%)
Wimbush – 3 of 4 (75.0%)
Armstrong – 2 of 3 (66.6%)
Book – 1 of 4 (25.0%)
Finke – 1 of 2 (50.0%)
Jones – 1 of 6 (16.6%)
TOTAL – 14 of 32 (43.7%)
We'll probably see this when the going gets tough as it should probably be Dexter Williams shouldering the majority of the load. Tony Jones got a lot of early work against Syracuse and it wasn't very effective while Jafar Armstrong apparently isn't quite healthy enough to get more carries.
The offense was an abysmal 3 of 7 on touchdowns in the red zone otherwise this game would've been a massive blowout. It seemed more like a bit of bad luck more than anything. There was a false start on one drive, a holding call on the next, and a third where Finke slipped right in front of the goal line before Book's foot was stepped on leading to an interception.
On the final plays of these 4 non-touchdown drives in the red zone there were 7 passes and 7 rushes for 16 yards. Arguably, the offense just has to be a little sharper and execute a little more cleanly and they would've been fine.
PASSING DEFENSE
My goodness poor Syracuse. First off, let's hope Eric Dungey is okay after leaving with what must have been a scary injury. It's never a good sign when you can't figure out what happened but the player is in a lot of obvious pain.
The Orange closed out this game with a pair of drives totaling 29 plays largely against backups. Before these drives, their offense had 39 passing yards. Thirty nine. Syracuse was not ready for Notre Dame's defense.
In a bit of a Jedi mind trick–despite Syracuse averaging a healthy 216 rushing yards per game–Kelly mentioned post-game that Lea & Co. were intent on shutting down the Orange perimeter passing game. Yup, it worked!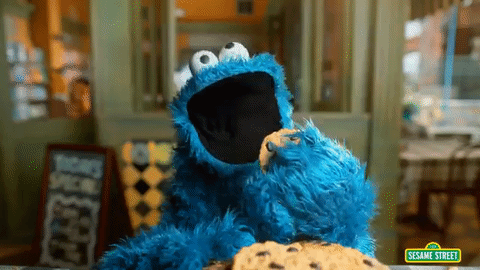 Irish defense vs. Syracuse's passing game
Syracuse allowed 6 sacks and had only 115 yards on 35 passing attempts. If you're averaging 3.28 yards per attempt through the air you're going to have a really rough time reviewing film with your coaching staff. In this light, Syracuse may have been lucky that Dungey left the game because he is not supposed to be a great passer and things could've gotten medieval ugly.
RUSHING DEFENSE
No doubt, Syracuse got theirs on the ground. The Irish left themselves a little vulnerable in run defense and it led to the Orange having success on 7 of their first 8 carries, plus a healthy 13 successful runs in the first half.
Even if Dungey would've struggled mightily through the air you have to wonder how the Syracuse run game would've responded if he remained in the game and used his wheels.
Orange Rushing Success
Neal – 9 of 18 (50.0%)
Strickland – 5 of 8 (62.5%)
Howard – 1 of 3 (33.3%)
Dungey – 2 of 2 (100.0%)
DeVito – 1 of 1 (100.0%)
TOTAL – 18 of 32 (56.2%)
The big thing for the Irish defense is despite allowing over 50% successful runs they were never really hurt badly on the ground. The longest carry for the Orange was merely 14 yards and the Irish tackled really well on the afternoon.
SPECIAL TEAMS
This was one of those games where someone could point to and say that special teams usually don't matter. The Orange had the No. 1 special teams unit according to S&P and nobody cares.
Congratulations to Syracuse kicking a 28-yard field goal with a few seconds left. Their star kicker also missed from a laughable 23 yards while Yoon made all 3 of his field goals but missed one PAT.
TURNING POINT
Syracuse began the 2nd quarter with their 2nd interception of the game yet the game was still in doubt with under 6 minutes remaining in the half as the Irish held on to a strong but not completely dominant 13-0 lead.
Notre Dame had punted and then watched the Book interception on their previous 2 drives. Then on the following drive for Syracuse, quarterback Tommy DeVito connected on a 17-yard pass into Irish territory. Two plays later, safety Alohi Gilman made the play of the game on an insane interception.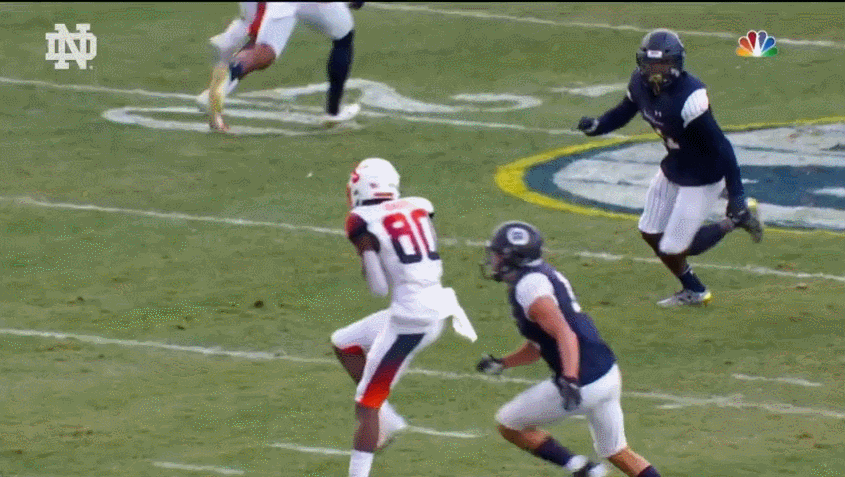 On the very next snap, Jafar Armstrong ran in untouched on a slick play-call from Chip Long. The game was effectively over after this as the Syracuse offense showed no signs of being able to string together multiple touchdown drives.
3 STARS
1 S Alohi Gilman – 2 incredible interceptions and 8 tackles, plus the game ball from Brian Kelly.
2 DT Kurt Hinish – His most impactful game of his career with 1.5 sacks.
3 Chase Claypool – On the receiving end of 98 yards and 1 big touchdown.
FINAL NOTES
This was kind of close to being a 52-3 score line, and while the red zone problems were frustrating, this was still a major butt-whooping. Through 3 quarters, the Orange had 107 total yards.
Notre Dame being +3.1 in YPP differential is going to be lauded by the advanced stats. There isn't much room for improvement for the Irish defense but it's possible this game moves them up the national rankings a couple spots. Syracuse's total yardage was their 3rd fewest of the Babers-era and their 3 point was the 2nd fewest since they were shutout by Clemson in 2016.
Don't be seduced by a great performance suddenly making these Shamrock Series uniforms more digestible. Dressing up like a baseball team is not okay.
The college football season almost moves way too fast. We now have 2 or maybe 3(!) games remaining. This was only Ian Book's 7th start of the season and what I would give to see 15 more games with him and this defense.
The season finale in Los Angeles looks even more appealing as an early start on the West Coast today saw USC fall to a lowly UCLA team. The Trojans have now lost to 4 unranked teams and won't go to a bowl if the Irish win next weekend.