As camp enters the stretch run, it's time to get serious about kicking our glue-sniffing habit.
Wait, wrong post, sorry… It's time to get serious about our staff's season predictions for the Notre Dame football in 2017. Personally, I'm not sure I've ever been more anxious for a season to start; the memory of 2016 will not soon fade, but Lieber Gott im Himmel have I wanted to try to flush it from my mind anyway. We should handle Temple easily, with some guys looking great and some guys looking rusty, and glide through the fourth quarter with some good playing time for the scrubs. If that doesn't happen, well, go ahead and make plans for your other fall Saturdays. If it does, it won't say much about where the season is headed but it will at least give us something tangible to be happy about for a few days. Whee!
We've seen so many changes this offseason, from Kelly's new yoga-riffic daily routine to three new coordinators (and five new assistants overall) to a new starting quarterback. What can we make of all that?
That's right folks, it's preseason! You can make anything you want out of it! Semi-spoiler alert: Some of us made hats, some made brooches, and some made pterodactyls. I'm not telling you who made what, though. The suspense!
Seriously, we put our heads together on a bunch of real questions – and a couple of tongue-in-cheek ones, because if we haven't got our irreverence, we haven't got anything – to give you, our noble readers, some insight into our thoughts on the upcoming season.
At the end of the post, we'll have a link to the same survey we filled out so you can add your own responses. We'll circle back to the numbers after it's been up for a bit and enough people have had a chance to check it out.
Without further ado…
The 18Stripes Staff Season Predictions
Big Picture Stuff
What will Notre Dame's 2017 regular season record be?
8-4 – 50%
10-2 – 17%
9-3 – 17%
12-0/11-1 – 8%
7-5 – 8%
6-6 or worse – 0%
So most of us are expecting 8-4 or 7-5, while the rest are expecting 9-3 or better. That feels about right, given that Vegas has set the O/U on our win total at 7.5.
Of course, there's an implied discussion here of what the impact of one of the lower scenarios would be on Kelly's continued employment. That's so fuzzy that it really defies definition at this point, but my hunch is that 8-4 will probably be enough to keep him around for one more year, 6-6 will almost certainly get him canned, and 7-5 is an exceedingly grey area.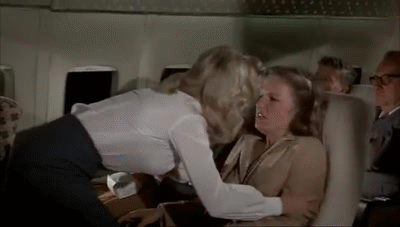 Security camera footage of Brian Kelly's exit interview after 6-6
What's your biggest concern heading into the season?
Defensive line depth chart – 67%
2016 hangover – 17%
Defensive fundamentals – 8%
Finishing games – 8%
We gave a bunch of other options, ranging from Brian Kelly himself to safety depth to Wimbush's essential rookie status, but none of those registered with the group. The overwhelming winner was, understandably, the defensive line depth chart; new defensive coordinator Mike Elko will need some magic to sort that one out.
Superlatives
Who will be Notre Dame's offensive MVP?
Josh Adams – 33%
Equanimeous St. Brown – 33%
Brandon Wimbush – 25%
Mike McGlinchey – 8%
Pretty divided here, which makes sense given that all the candidates have shown flashes of brilliant potential but not enough to assure dominance. And who knows, if the defense is as shaky as some fear it will be, we may need multiple MVP-caliber seasons from this group to put together a good year.
We know the actual line is "I just want to tell you both good luck," but the transcript error here works for the context. Artistic Googling license.
Who will be Notre Dame's defensive MVP?
Nyles Morgan – 67%
Daelin Hayes – 17%
Drue Tranquill – 8%
Julian Love – 8%
Heady stuff for true sophomore Julian Love, making an appearance on this list… Make no mistake, though, senior captain Nyles Morgan is the unquestioned alpha dog of this group. After languishing needlessly in former coordinator Rube Goldberg's Brian VanGorder's system, the uber-athlete is poised to excel in Elko's. The 18Stripes staff is clearly along for the ride. I bet it would be really easy to pick out Morgan's wallet in a bag full of wallets from a diner robbery. Just saying.
Who will provide the play of the year?
Brandon Wimbush – 33%
Alize Mack – 25%
Equanimeous St. Brown – 17%
CJ Sanders (as a kick returner) – 17%
Josh Adams – 8%
What jumps out to me a bit here is the conspicuous absence of any defenders, and the strong showing by the relatively inexperienced Alize Mack. He's an exceptional physical talent and Irish fans have waited for him to break out forever, seemingly. Will his third year be the charm?
Alize Mack barreling through USC's defense
Which freshman will have the biggest immediate impact?
Brock Wright – 42%
Isaiah Robertson – 42%
Myron Tagovailoa-Amosa – 8%
Kurt Hinish – 8%
Not surprisingly, two guys at the thinnest position on the team made this list in MTA and Hinish. They may not be ready but the void must be filled, so not a bad choice in either case. Both were write-in choices; Darnell Ewell was an option, but early camp reports on conditioning made investors skittish. Meanwhile, the two early-enrollees who have college-ready physiques dominated the answers. Weird, huh?
Over/Under Fun
Wins in first 6 games: 5
58% took the over, 42% the under. I almost set this line at 4.5, but I thought, no, let's make people really make a call. I took the over, as any loyal reader of the site probably would've guessed. I could well be wrong about opening 6-0, but if we open even 4-2, given the quality difference in the two halves of our schedule we could be in for a very long season.
The 18S writers' room after a first-half loss to anyone other than Georgia.
Average team rushing yards in Brian Kelly's tenure: 2,127
A whopping 92% took the over, while 8% took the under. This surprised me a bit; I know we have a rookie quarterback, a stable of talented running backs, and an offensive line stocked with NFL prospects, but still, I would've expected more of an even split here. There's a bit of a hidden catch as well, as the Irish have beaten this average in only two of Kelly's seven seasons at the helm. If you guessed those two times were 2012 (2,462) and 2015 (2,703), give yourself a pat on the back. 2011 (2,085) and 2014 (2,073) were very close. 2010, 2013, and 2016, not so much.
Average team passing yards in Brian Kelly's tenure: 3,272
This was exactly reversed, as 92% took the under and 8% took the over. Flipping the script, only two of Kelly's seven seasons have actually been under this number; if you guessed 2012 and 2015 again, shove a sharp stick in one eye because you're half right.  (NB: Don't really do that.)  The two low seasons were 2012 (2,896) and 2016 (3,051). Despite all that, our crew is bearish on a rookie quarterback's ability to hit the mark. Or bullish on Chip Long's stated intention to run the ball more. We're gonna pound it! For real this time! Honest!
An interesting asterisk to add to this is Chip Long's recent history.
2012 – ASU – Taylor Kelly (new starter), 3,040 yards.
2013 – ASU – Taylor Kelly, 3,635 yards
2014 – ASU – Taylor Kelly and Mike Bercovici (injury replacement), 3,559 yards
2015 – ASU –  Mike Bercovici, 3,854 yards
2016 – Memphis – Riley Ferguson (new starter), 3,698 yards
Long was only calling plays in Memphis, but his immediate supervisor was Mike Norvell that entire time; it's reasonable to suspect a stylistic trend might continue. The question might really be whose average will prove more prophetic – Kelly's or Long's.
Average team sacks in Brian Kelly's tenure: 24
Average team tackles for loss in Brian Kelly's tenure: 70
Average team interceptions in Brian Kelly's tenure: 12.6
In Elko We Trust.™ For the first two metrics our staff voted the same, as 58% took the over on each. For the interceptions, we were even more convinced that Elko would increase disruption, with 67% taking the over.
An interesting picture begins to emerge here. A majority of our writers thinks our season record will be uninspiring at best (remember, 58% picked 8-4 or 7-5), yet a majority also thinks we'll run the ball very well and be more disruptive on defense. I would think there would be very little overlap there, which could mean either that people thought differently about the different questions or that some people expect some really weird sh… stuff to happen. Which seems totally out of bounds, since we never seem beset by weird stuff.
Josh Adams rushing yards: 1,100

This was split down the middle, with 50% taking each side. Adams had 933 yards last year; the best season rusher under Kelly was Cierre Wood in 2011 (1,102), followed closely by CJ Prosise in 2015 (1,029).
Equanimeous St. Brown receiving yards: 1,000
Again a 50/50 split, which is interesting considering EQ had 961 yards last year and will enter his junior season as the clear alpha dog at receiver. The best individual season under Kelly was, not surprisingly, Will Fuller in 2015 (1,258).
Brandon Wimbush rushing yards: 400
The staff was more bearish on this one, with 58% taking the under. With so much of the offense's success riding on Wimbush's health and enough to manage in his first season as a starter without scrambling all over the place, it would be a bit surprising to see him run extensively. The best individual season under Kelly was Deshone Kizer in 2015 (520), followed closely by 14's 2016 effort (472). No other Kelly quarterback has cracked 300 yards at Notre Dame.
Nyles Morgan tackles: 110
I was a little surprised that 75% of the staff took the under here, as Morgan seems poised for a breakout year and his spiritual predecessors at Notre Dame, Jaylon Smith and Manti Te'o, logged a combined five seasons above this mark under Kelly. This could be a classic case of evaluating production over potential, though; Morgan has only 154 tackles total through his first three mostly discombobulated seasons. Who was running that defense again?
Live footage of Brian VanGorder adapting his scheme to his players
Daelin Hayes sacks: 8.5
67% took the under here to just 33% for the over. The best individual season under Kelly was Stephon Tuitt in 2012 (11), followed by Romeo Okwara in 2015 (9). Yes, disturbingly, only once in Kelly's seven seasons has a defender registered double digits in sacks. Diaco's system wasn't designed for it, which I get, but you'd think a guy would stumble into a few every once in a while.
Defensive and special teams touchdowns: 4.5
The average Notre Dame season under Kelly has featured 4.3 non-offense scores, hence the line here. We're bullish on this one, with 67% taking the over. Man, Elko has people sipping the Kool-Aid big time.
Possessions vs. Navy: 10.5
Once again, this is a very purposefully set line, as our average number of possessions against Navy in Kelly's tenure is 10.3. Unbeknownst to them, perhaps, our staff expects big things from the Irish against the Middies this year, as I didn't tell them about this next stat until after the voting: Under Kelly, when we've had 11 or more possessions against Navy, we're 4-0 with an average margin of +27.3. When we've had 10 or fewer possessions, we're 1-2 with an average margin of -5. That's pretty convincing.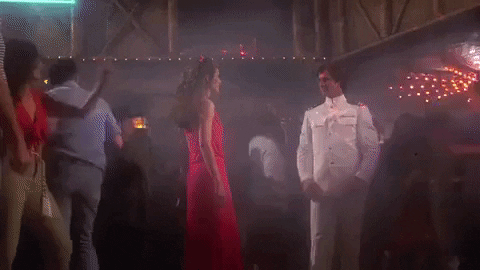 Navy's experience when Notre Dame gets 11+ possessions
Occurrences of "grit" in press conference comments: 50
58% took the over here, 42% the under. Given that Kelly said "grit" four or five times in the first post-practice presser, I think the unders are going to lose some cash on this one.
Dreaded Votes of Confidence handed out by Jack Swarbrick: 1.5
67% took the under, 33% the over. I took the under myself, but I don't think it'll be zero; I expect that at least once during this year Swarbrick is going to be asked if he has confidence in Kelly and he'll have to say yes. Even if he means no, because that's how PR works and WHY DO I STILL HAVE TO EXPLAIN THIS?
Observer ads taken out by disgruntled alumni: 0.5
We're split evenly on this one. Those zany disgruntled alumni, always up to hijinx and tomfoolery… Hopefully the guy who designed last year's Observer ad will stay in the focus group this time, instead of the design committee. Or least upgrade from PowerPoint 97 to 2013. Please.
Prop Bets
Which coordinator will have the biggest impact in 2017?
No offense to Chip Long, but 100% of the respondents chose Mike Elko. I didn't include new special teams coordinator Brian Polian in the options, but I highly doubt the voting would've gone any differently anyway. No offense to PunterBro. Like I said, In Elko We Trust.™
Who will start at free safety against Temple?
92% said Nick Coleman, while 8% took the field. Coleman rose from the ashes of a disastrous 2016 season at corner to seize control of the #1 free safety spot in the spring, a development that literally nobody saw coming. I'll bet even Nick Coleman's mother didn't see it coming. That's how crazy it was.
Who will start at free safety against Stanford?
67% said Nick Coleman, while 33% took the field. It seems Nick hasn't quite dragged a few people onto his hype train yet. Don't worry, there's still time folks. And if you don't ever want to get on board? Nick has a message for you.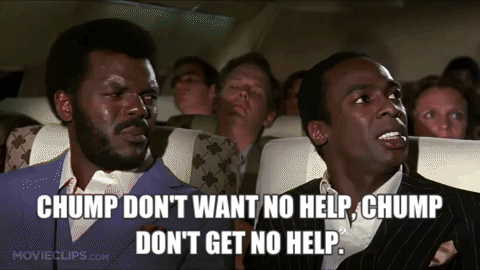 Who will lead the team in touchdowns?
75% chose Josh Adams, while 25% chose the field. The presumed workhorse back seems like a natural choice, given a healthy season.
Who will lead the team in sacks?
58% chose Daelin Hayes, while 42% chose the field. The most prominent non-Daelin candidates are Nyles Morgan and Drue Tranquill; last year, their Wake Forest counterparts were second and third on their team, respectively. However, in each of the last seven seasons, a defensive lineman was Elko's leading sack man. Seems a wise bet to assume that will continue.
Who will lead the team in interceptions?
Poor Julian Love… Only 8% took the proffered Julian while 92% took the field. I chose Love due to his heady play last year and a lack of proven playmakers elsewhere in the secondary. We saw an interesting dynamic unfold in the secondary during fall camp, though; Nick Watkins, Donte Vaughn, and Shaun Crawford have all played at a high level. Watkins could be rusty, Crawford will always be a health risk, and Vaughn is still a sophomore, but still… That significantly clouds Love's outlook at corner this season. He's too good a player not too see the field, but if all those guys are rolling, so are they. Love's performance at safety against Army last year had many wondering about a potential future there; if he can't break through the corner logjam, that future might come sooner than we thought.
Your Turn!
We invite you to view the survey yourself here and submit your own responses. As promised, we'll revisit the data in a couple of weeks to make sure people have had a chance to check it out. Click and enjoy.
Well? We're waiting!!!
I really wanted to use the Judge Smails gif here, but it would be a shame to put together a nearly complete Airplane! theme and then throw in a Caddyshack gif at the end. So I encourage you to enjoy this final gif, but hear Smails's voice over it. You'll be better for it, I promise.